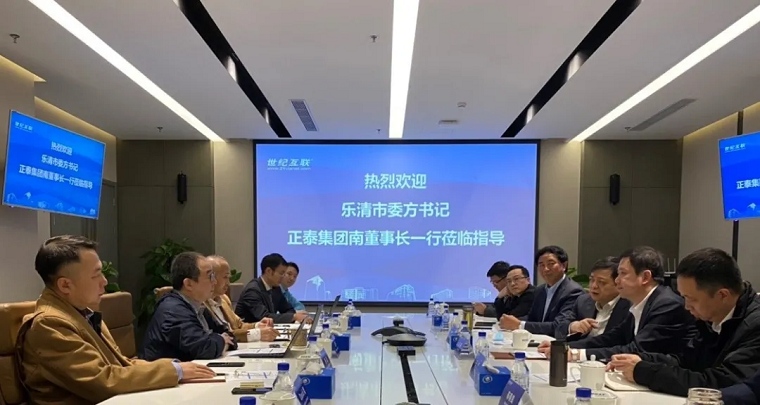 On April 13, 2021, a delegation led by Fang Hui, Secretary of Yueqing Municipal Party committee, Zhejiang Province, and Nan Cunhui, Chairman of CHINT Group, visited VNET Group to exchange ideas and give instructions. Josh Chen, Founder of VNET Group, and the management team received and held talks with the delegation.
The leaders of VNET Group introduced the company's basic situation to the delegation led by Secretary Fang Hui. VNET Group is not only a core leading enterprise in China's new infrastructure industry, but also the sole leading IDC service provider that adopts the "hyper-scale green DC wholesale + next-generation IDC retail" dual-core growth engine in China's IDC market. Up to now, VNET Group has operated more than 50 data centers in over 20 cities in China, with 53000+ cabinets, and port capacity exceeding 2,000G, ensuring the reliability and stability of high-quality network.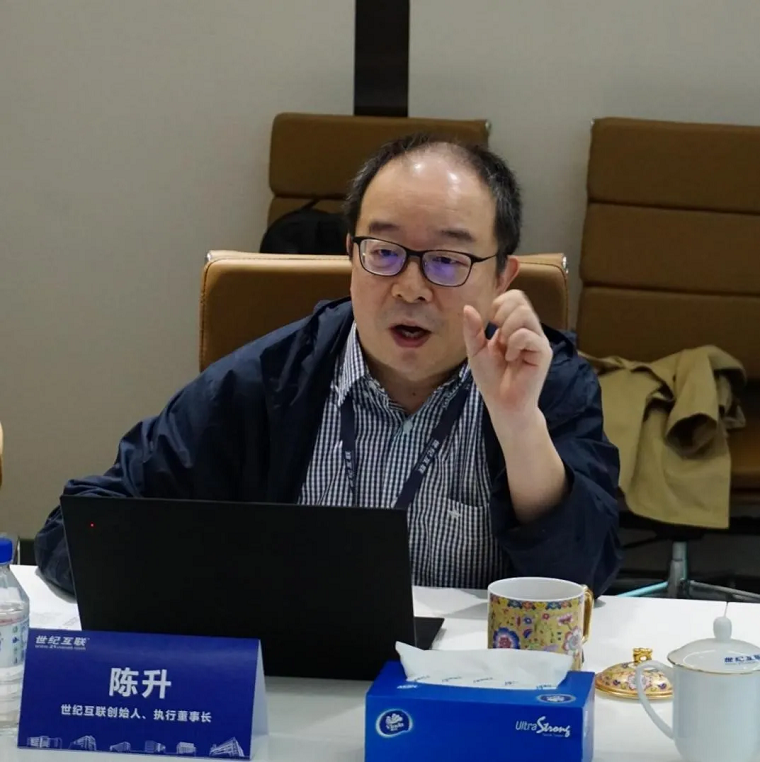 Later, Josh Chen elaborated on the future development trends of IDC industry. and pointed out that IDC is a neutral, high-performance computing and high energy consuming digital energy integration infrastructure (hereinafter referred to as "double high" new infrastructure), which showcasing the core power of digital economy. The next-generation IDC solutions will be based on the cloud native and blockchain native technologies, and the new power system with new energy as the main body, while giving considerations to China's "30·60" decarbonization strategy. We will closely cooperate with State Grid, telecom carriers and radio and television operators. The next-generation IDC solutions might become one of the major forces to promote digital China, empower the new generation of global digital economy and promote the development of hyperconnected future cities.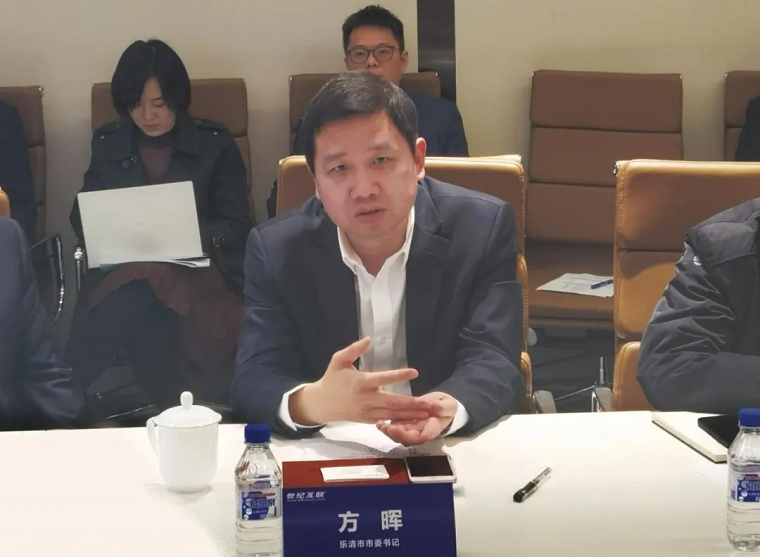 Secretary Fang Hui pointed out that VNET Group, as a leading enterprise in China's IDC industry, has made outstanding achievements in developing cloud native, blockchain and other new infrastructure and new economy in recent years.
Fang Hui stated that: Yueqing City seized the favorable opportunity of deepening the digital transformation in Zhejiang Province, accelerated the pace of industrial digitization and digital industrialization, and empowered the digital low-carbon iterative upgrading of 100 billion-grade industry clusters. Yueqing City ranked fifth in the first echelon of Zhejiang Province in the comprehensive evaluation on the development of digital economy. 90% of the enterprises above designated size in the city have implemented intelligent technology transformation. The electrical industry in Yueqing City has just been awarded the title of "National Advanced Manufacturing Cluster". In particular, the industrial structure of Yueqing City is highly compatible with the seven major areas of new infrastructure, and has a vast space and great potential for cooperation with VNET Group in digital economy, intelligent manufacturing, low-carbon development, etc. It was hoped that the two parties will carry out more mutually beneficial and win-win cooperation in the future.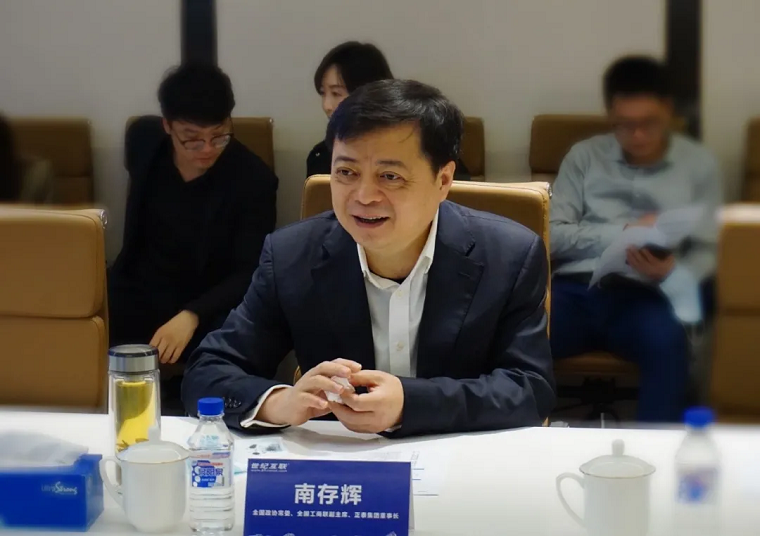 Nan Cunhui, who is a member of the Standing Committee of the CPPCC, Vice Chairman of All-China Federation of Industry and Commerce (ACFIC), and Chairman of CHINT Group, also pointed out that VNET Group is a strategic partner of CHINT Group. CHINT Group's asset-light operation mode and VNET Group's asset-heavy operation mode are highly complementary. He hoped that CHINT Group can make use of its own advantages of energy stations and solutions, and leverage VNET Group's computing power and algorithm advantages. The two parties should spare no effort to promote in-depth cooperation on green energy, industry finance capital cooperation, construction of technology innovation base, and industry-university-research cooperation, so as to achieve more mutual benefits and win-win results on a larger scale and at a deeper level, and accelerate green and low-carbon development. In the future, the two parties should strengthen cooperation in digital economy, IDC, finance and intelligent manufacturing.
At the beginning of April, the delegation led by Josh Chen, founder of VNET Group paid a visit to CHINT Group. The two parties planned to carry out comprehensive and in-depth cooperation in digital energy, data center, equity investment and other fields, and established strategic cooperation.
According to the agreement, the two parties will jointly develop the digital energy industrial park, discuss and jointly build the cloud platform, industrial Internet of things, energy Internet of things and blockchain technology innovation and application research institute. They will build demonstration application scenarios nationwide, and jointly establish the digital technology innovation industry fund. Meanwhile, based on the development needs of VNET Group in the field of data center, and leveraging CHINT Group's market resources and advantages in the electrical industry chain, the two parties decided to jointly explore the data center infrastructure investment projects.
This cooperation embodied the rapid response of VNET Group and CHINT Group to China's "30·60" decarbonization strategy. Josh Chen said that, in view of China's carbon peak and neutrality goals, and proposal of the new power system with new energy as the main body, the State Grid needs to change and transform towards the digital energy system, and the data center will play a vital role in building the new power system. It is predicted that the share of data center power consumption in China's total power consumption will increase from 2% in 2020 to more than 10% by the end of the 15th Five-year Plan. It is difficult to find such a high energy consuming industry in any other countries.
It is noteworthy that after General Secretary Xi put forward the "30·60" decarbonization goal at the UN General Assembly in September 2020, VNET Group and Tsinghua University jointly launched the "SPEAR Program" in October 2020. The program is a Chinese non-governmental power grid transformation program, with the aim to achieve global carbon neutrality in the future.
VNET Group and CHINT Group have established strategic partnership, and jointly built a new pattern for the integrated development of digital technology and industry through all-round, multi-level in-depth cooperation. The two parties also set a model of building high energy consuming carbon neutrality demonstration park through "technology + resources + capital" cooperation for Chinese enterprises.
About CHINT Group
Founded in 1984, CHINT Group Corporation (hereinafter referred to as "CHINT Group") is a well-known provider of industrial electrical appliances and new energy in China. It is actively deploying "4+1" industrial sectors including smart electrics, green energy, industrial control and automation, smart home and incubator. CHINT New Energy is a subsidiary of CHINT Group and provides system energy solutions that cover clean energy development, construction, operation and management. CHINT New Energy is committed to the production and sales of photovoltaic modules, and the investment and construction of photovoltaic power stations, energy storage facilities, distribution network power sales, microgrid and multi-energy complement and other energy sources. The company has invested and built 6000 MW photovoltaic power plants, and boasts photovoltaic modules with production capacity of 5000 MW.
About VNET Group
Founded in 1996, VNET Group (NASDAQ: VNET) is one of the world's most influential cyberspace infrastructure service providers, and a leading carrier-neutral data center service provider in China. In addition, VNET Group is also the sole leading IDC service enterprise with the dual engines of "hyper-scale IDC wholesale + next-generation IDC retail" in China's IDC market. VNET Group is committed to providing industry-leading one-stop customized data center solutions for hyper-large clients, providing core clients with cloud computing integrated services and solutions, such as IDC-based cloud computing exchange connection, and hybrid delivery, and building an infrastructure operation platform with core customization advantages, hyper-scale data center operational capability and high added value. VNET Group has operated more than 50 data centers in over 20 cities across China, with more than 53,000 cabinets, network port capacity of 2000G+, and 1,000 G+ high-speed cloud connect, becoming a new engine for clients' digital transformation.